I am not a conformist. Netball and tennis were never really for me. I wanted something more … extreme. I wanted a sport that would push me to both the physical and mental edge.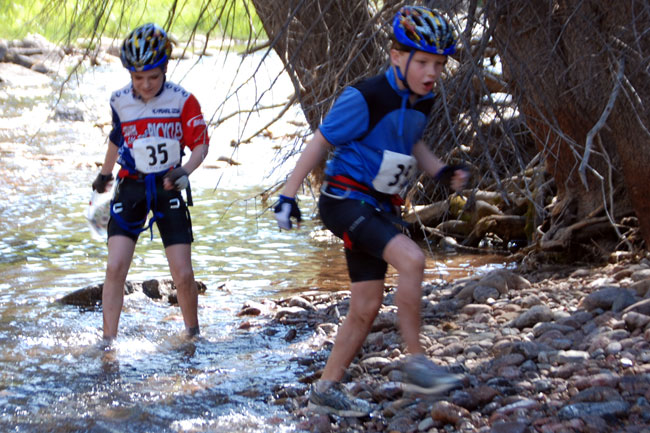 The answer for me was adventure racing.
This endurance sport has grown in popularity for teenagers over the past few years, with events such as the Get-2-Go Challenge for Year 9 and 10 students and the Sir Edmund Hillary Challenge for Year 12 and 13s. Adventure racing is a multi-discipline team sport that includes orienteering (or some form of navigation), cross-country running, mountain biking, paddling and climbing _ with some problem-solving or mystery activity thrown in. Races can last from several hours to several days. The satisfaction from completing this sort of event is incredible.
The great thing is you learn so much about yourself. You are able to push yourself to the limit, and beyond into the unknown. Every race takes you out of your comfort zone because you are challenged while often sleep-deprived and physically exhausted. As Darren Ashmore, the Outdoor Pursuits Centre events manager, said, "Adventure racing is about so much more than just winning. Without the journey and effort to get to the start line, the race holds less meaning."
In May I competed in the Hillary Challenge at Tongariro. This amazing event is without doubt one of the toughest things you could do at school. You compete in a co-ed team of eight (we combined with Auckland Grammar) and it was one of the best weeks of my life. This team is really like my family.
You know each other's strengths, weaknesses and limits.
The five-day event involved two days of problem-solving, a two-day expedition and a sprint race involving kayaking, mountain biking, running and climbing. We spent at least two hours dragging ourselves through blackberries, had plenty of time in freezing water, got blisters and scratches like you couldn't possibly imagine, but it was totally worth it.
To survive something like that leaves you knowing you can tackle any challenge. You keep pushing yourself to the edge because you know that there are seven other people with you doing exactly the same. Someone is always there to catch you or push you that little bit further.
New Zealand has produced world champion adventure racers. Team Orion Health Adventure won the 2008 Adventure Racing Championships in Brazil, and recently won Primal Quest, the biggest adventure race in America. The cool thing for up and coming adventure racers is that it is possible to compete in the same events as these elite athletes.
New Zealand puts on world-class events such as the ARC and the Southern Traverse. Adventure racing takes dedication, perseverance, and commitment. It is a journey rather than just another sport. My life wouldn't be the same without it because it has given me life-long friends, taken me to the remotest corners of the globe and shown me that I can do anything I set my mind to. My team motto is "DBR _ dedication brings rewards". Holly Rabone, Year 13, St Cuthbert's College